Phil Dumas
Phil is a driven innovator with in-depth experience in access control and launching disruptive technologies. He has a proven track record of successful product launches and profitability. Most notably, the technology behind the Kwikset Kevo, the first Smart Lock on the market with availability in Home Depot, Lowes, Best Buy, Amazon and Apple.com.
Phil appeared on ABC's hit show Shark Tank (Season 3 finale) to pitch UniKey, and was the first company to receive an offer from all five Sharks. Phil is a proud UCF Electrical Engineering graduate, class of 2005.
Jack Henkel

Jack is the Associate Director at UCF's Venture Lab. He attended the University of Central Florida and graduated Summa Cum Laude with degrees in Finance and Marketing. While enrolled at UCF he was a member of the Beta Gamma Sigma Business Honor Society, Order of Omega, The Society for Marketing Professional Services, and Phi Delta Theta.
After completing his undergraduate work, Jack decided to pursue a master's degree and enrolled in the One Year Full-Time M.B.A. program at UCF. While enrolled in the program, Jack worked as a graduate assistant with the UCF Venture Lab and upon graduation he accepted a position as the Business Development Manager.
Jennifer Adams McKinley

Ms. Jennifer McKinley holds a B.S. degree in Chemistry and an M.S. in Materials Science & Engineering from the University of Central Florida. Her professional work includes academic research experience studying oxide and chalcogenide glasses at the University's Center for Research and Education in Optics and Lasers (CREOL) and industrial experience in materials characterization at Lucent Technologies/Agere Systems, supporting semiconductor manufacturing and research. She was also co-founder and CFO of NanoSpective, Inc., a materials analysis company that specializes in providing scientific evidence for patent infringement cases.
Her areas of expertise include business operations and system/process implementation, financial projections and project budgeting, cash flow management, resource management interface for manufacturing and research operations, investor relations, government cost accounting compliance, export compliance (EAR/ITAR), and marketing communications and analysis.
Rebecca Murphey
Missy Murphey has been a Research and Information Services librarian at the University of Central Florida libraries since 2010. She is currently the Patent and Trademark Resource Center librarian at the Orlando PTRC, as well as providing research assistance (in-person and via AAL), library instruction, outreach services, and collection management for the Anthropology and Sociology departments. Missy came to UCF from the University of Mississippi, where she held various duties in reference and instruction, government documents, and the AICPA library service.
Missy's research interests include library accessibility issues, GIS, Intellectual property, and subject librarian outreach to academic departments. She holds the Master of Library and Information Studies from University of Alabama, B.A. degrees in Psychology and Mathematics from the University of Mississippi, and is currently taking graduate courses in Geographic Information Systems at UCF.
Raju Nagaiah, Ph.D

Raju Nagaiah, Ph.D. is the Licensing Associate in UCF's Office of Technology Transfer (OTT). He is responsible for coordinating with faculty and researchers in evaluating, protecting and licensing physical sciences technologies. Before joining the Office of Technology Transfer, Nagaiah worked as market research analyst in UCF Venture Lab conducting due diligence, technical competitiveness, commercialization and market research for a range of technologies and products that are produced by UCF and early stage technology companies in Central Florida region.
Nagaiah holds double masters degrees – one in Mechanical Engineering and the other Industrial Engineering; and he received his doctoral degree in Industrial Engineering from the University of Central Florida.
Michael Pape, Ph.D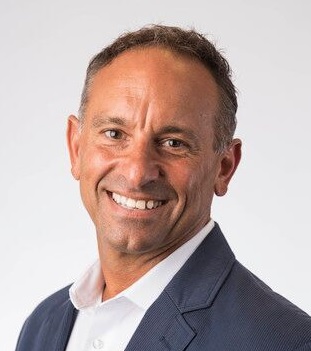 Mike Pape is Professor of Practice in the Department of Management within the College of Business Administration at the University of Central Florida, where he teaches and mentors students in entrepreneurship. Mike serves as director of the UpStarts Student Venture Accelerator within the Center for Entrepreneurial Leadership, which guides the most ambitious entrepreneurial students at UCF through the startup process.
He is a serial entrepreneur who has co-founded several life science companies, including Esperion Therapeutics, Orchard Venture Partners (a life science venture capital firm), Akebia Therapeutics and Nymirum. He is also a veteran of both large pharmaceutical and startup life science companies having entered the industry in 1989. At Upjohn and Parke-Davis/Warner-Lambert (now Pfizer), he was instrumental in the success of numerous cardiovascular drug discovery and development programs, including Lipitor. In 1998, he co-founded Esperion Therapeutics and held a variety of executive positions where he was involved in nearly all aspects of building Esperion from its startup to its acquisition by Pfizer for $1.3 billion in 2004. In 2007, he co-founded Akebia Therapeutics, which had a successful IPO in 2014. In 2009, Pape co-founded Nymirum serving as CEO until 2015 and currently as a member of the Board.
His entrepreneurial efforts have led to his inclusion in the book How They Did It: Billion Dollar Insights from the Heart of America and receiving Distinguished Alumni Awards from both the University of Chicago Booth School of Business and the College of Agriculture at Purdue University. Pape received his bachelor's degree in Microbiology from the University of Michigan; his Ph.D. in Biochemistry from Purdue University and his MBA from the University of Chicago Booth School of Business.
Ruth Wolfish
Ruth Wolfish, IEEE Client Services Manager, provides training for IEEE online products, distributes informational materials to drive usage, and answers all usage questions. She works with IEEE's academic, government and corporate accounts in the eastern U.S.
Her specialty is working with Intellectual Property issues and Patent offices. Over the past 10 years she has visited the USPTO at least 4 times per year, and has also worked with various European & Asian Patent offices. In 2011 she was an invited panelist at the AALL (American Association of Law Librarians) conference, the topic was "Searching for and locating Scientific Literature: Finding a Needle in a Haystack".
Ms. Wolfish came to IEEE in 2001 from Lucent Technologies. Her 18-year career with Lucent and its predecessor companies included roles as Bell Labs Reference Librarian, management trainer and administrator of education, information specialist for business systems, and electronic content coordinator for Lucent's Digital Library.