Skip to Main Content
It looks like you're using Internet Explorer 11 or older. This website works best with modern browsers such as the latest versions of Chrome, Firefox, Safari, and Edge. If you continue with this browser, you may see unexpected results.
Disclaimer
The information presented in this guide regarding copyright is meant to be used for informational purposes only. It does not constitute legal advice. If you need to obtain legal advice relating to university business, please contact the UCF Office of General Counsel.
Copyright Related Symbols
The copyright symbol indicates all rights are reserved by the copyright holder and permission must be granted before reuse is permitted. Please note that this symbol does not need to be present on a work in order for it to be copyrighted.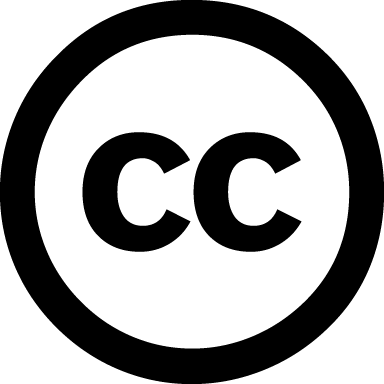 The Creative Commons symbol indicates some rights are reserved by the copyright holder (see the work's license for details) but the work may be used without requesting permission as long as you follow the terms of the license.
This symbol indicates an item is in the public domain and is no longer protected by copyright. Please note that works do not have to display this symbol in order to be in the public domain.
Defining Copyright
According to the U.S. Copyright Office,"copyright is a form of protection provided by the laws of the United States (title 17, U.S.Code) to the authors of 'original works of authorship,' including literary, dramatic, musical, artistic, and certain other intellectual works. This protection is available to both published and unpublished works."
Copyright automatically belongs to the author of the original work (whether it's the author or the company he or she works for). You do not have to register your work to own it's copyright but there are advantages to doing so.
For more information on the basics of copyright, read the Copyright Office's "Copyright Basics" document.
This image is part of the larger presentation titled "Intellectual Property: The basics of Copyright" by Molly Keener. Made available under a CC-BY-NC-SA license.